Original Published in Issue 23 of 4Low Magazine.
Make sure to subscribe to get the newest issues of 4Low Magazine right to your mail box. CLICK HERE
Have you ever wanted something so bad, but you were forced to meet that want with patience? I mean there are always things that we desire…new tires, a lift kit, an air intake system for our vehicles. Wait….I'm a girl – how about those new shoes, the perfect outfit, OH! What about that super cute purse. Ok…those are not really my desires either.
Don't start rolling your eyes yet. This is an off-road magazine, I know – and well, I am a lady that reads it. Some of the technical stuff goes over my head, and I find that it's the pictures that tell the story! I am open to learning and that is where the awesome photography draws me in!!
About 25 years ago, I met my husband. A year after we met, I needed a new car, an upgrade from my Honda CRX. I wanted a sunroof, and he wanted a 4 wheel drive. That's when we came upon a Ford Explorer…black – perfect, sunroof – check, 4 wheel drive – YES, manual 4 wheel drive, not the push button kind – WINNING!!! I was raised a Ford Girl, Jeremy…a MOPAR Guy. As soon as we sat in the truck – we were sold. After some time, Jeremy put our first lift kit on – 6 inches with 33's. We were totally stoked!!
I was raised off-roading, with a racer dad – outdoors is where it's at. So, Jeremy and I started our off-road adventures with our new (to us) truck. We created some incredible memories and great stories. That truck later became our Rock Crawler…solid axle conversion, bigger lift, 40's, gears, lockers, cut fenders. Man, we loved that truck. It did every trail in Arizona, the Rubicon, even loved the sand at the Dunes…that truck ROCKED.
Fast forward several years….to when we bought Fly-N-Hi Total Performance Center in Phoenix, AZ. A 30 year old company that we bought from the original owner. After we bought the shop, the economy tanked and as off-road shops around us dropped like flies, we held on by our finger nails. I often commend Jeremy for surviving the recession – that was quite a feat!! Stress was high, time was limited, and extra funds all but went away. However, fun will always find a way into our lives. After living and fighting our way to survival thru the recession, Jeremy and a couple buddies were at the shop late one night and they got this wild hair – Let's build a 4400 race car!!! I have to admit, they did it right. They made the plans, along with a time line…went to each of their wives, shared the plans with us, and looked for us to jump on board. We did! It was super exciting. Fly-N-Hi Racing was born again – and we were 100% grassroots! Team Smiles!
However, I had no idea what I would lose in that build. All too quickly, our beloved Rock Crawler was taken apart – most parts being used or sold for race parts. The shell of what used to be our escape from reality went to the junk yard, and was crushed like a tin can. Looking back, it is heart breaking…I truly had no idea what I was going to be missing. Plans went full steam ahead on the race truck and our family hobby went to the wayside.
I love racing. I love the excitement, the smells, the stress, the people….aw man, the people! So, here we are racing the Dirt Riot circuit, King of the Hammers, and the NORRA 1000. Living the dream for sure! However, I still long for time in the dirt: exploring, rock crawling, laughing with friends, and having fun. No stress, no pressure, no time clock….just us and the great outdoors.
I call the race truck "The Mistress". Whatever she wants she gets – and damn she is temperamental! She makes sure that time and money for "my" jeep are non-existent. So, here I sit, 12 years later still "A girl waiting for my jeep to be built". I should win an award for patience. Seriously.
I've been told that 2019 is my year – we are going to limit (not stop) racing, and put some focus into building another Rock Crawler. I am pushing the "this is great for business" thing in hopes that maybe even The Mistress will buy into my story.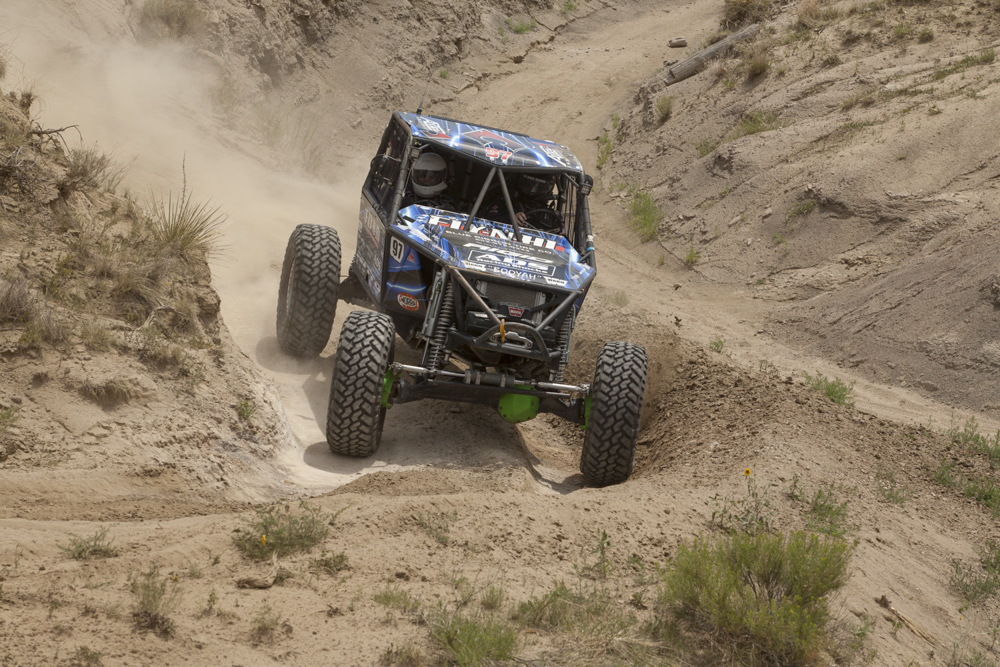 When my jeep is done – you can be sure, that I will be writing about our adventures and taking lots of pictures of all that the Arizona Desert has to offer. Until then…keep smiling!